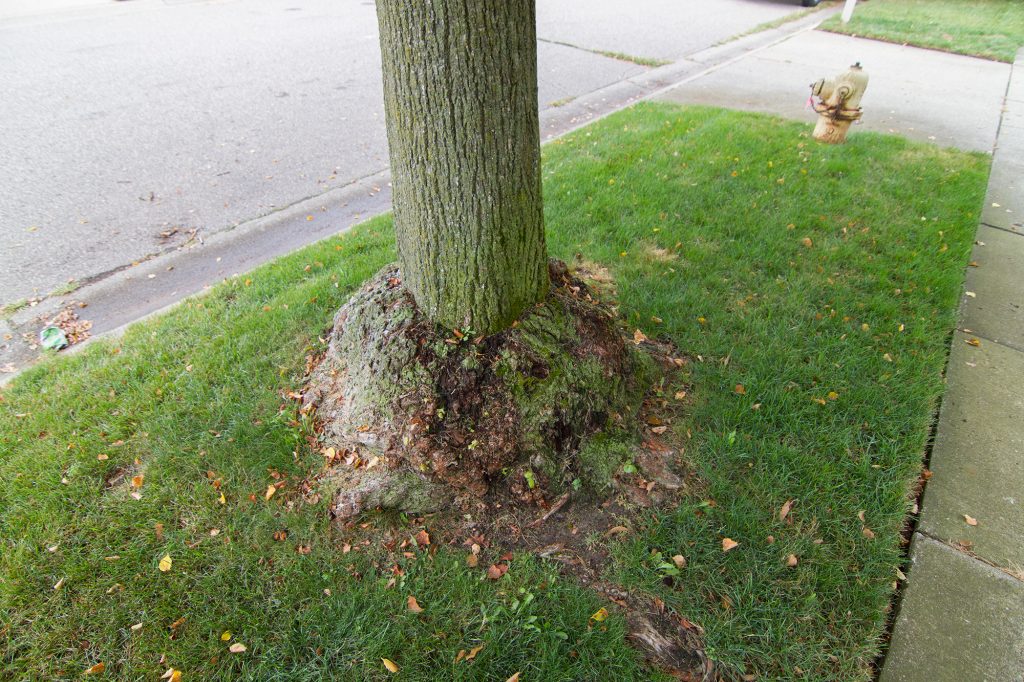 Sometimes the only thing between the front of a beautiful home and the curb is a big, overgrown, ugly tree or shrub. Let our tree and shrub removal team remove ugly eyesore trees or shrubs from your landscape so the world can see how amazing your home really is! You will be shocked at how much more natural light you will have in your house once you pull out a tree or plant that has become too big for its home near or in front of your windows.
Many plants and trees around your house may have been planted by an inexperienced past homeowner and can cause foundation, roof, and gutter issues if not addressed as soon as they become a nuisance.
Salient is equipped to remove trees and shrubs of any size. We can process and stack the firewood, or haul it away. Our expert stump grinder can get into just about any tight spot with his grinding machine. With 20 years of experience, he gets every bit of the old stump and surface roots so that we can restore your lawn, or even plant a new tree!