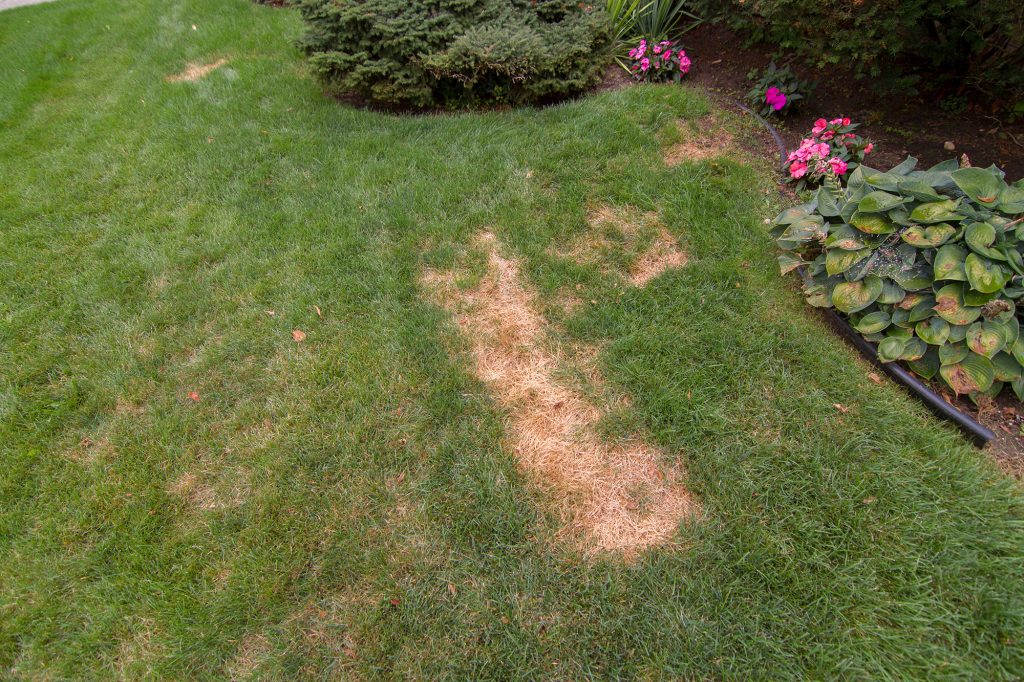 Having an expert at your fingertips makes getting your lawn in order much easier.  With some of the best lawn specialists in the business, we can turn a sad lawn into a lush, green one in as little as one season.  All you have to do is follow a few simple watering and mowing instructions and Salient Landscaping will do the rest!
Does your lawn have spots or rings?  Are there patches that are dead or declining?  Insect problems?  Getting answers can be as simple as snapping a few photos with your smartphone and texting or emailing them to our service team for diagnostics and an estimate.
From lawn fertilization and weed control, insecticide and fungicide treatments, to aeration and overseeding, we can help bring your lawn back to its former glory!