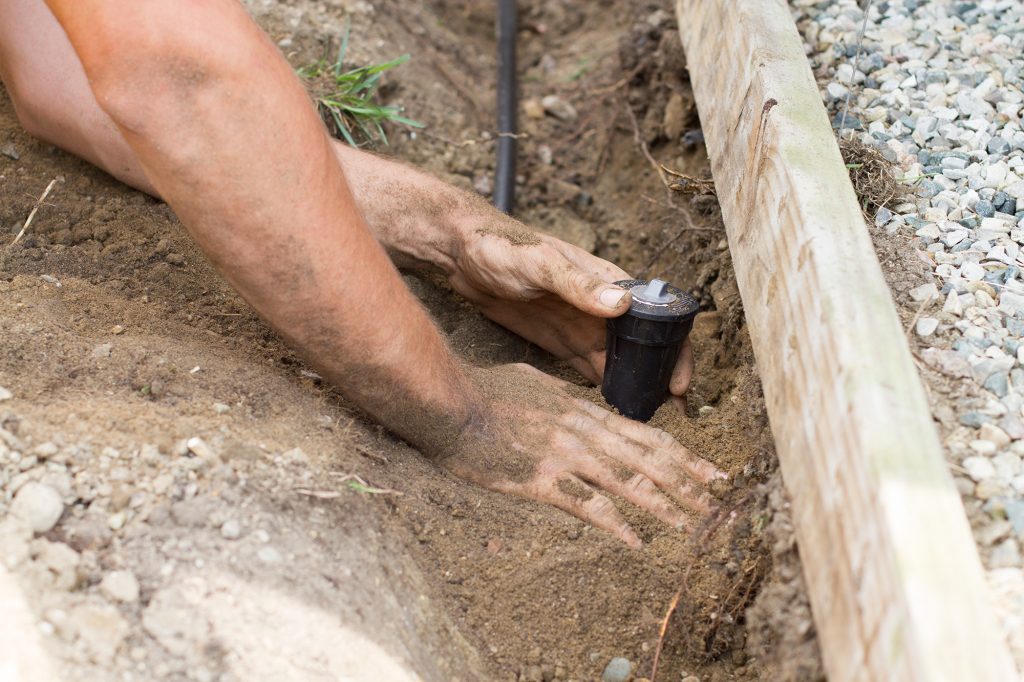 If you have the luxury of having automatic sprinklers, you probably already know that they not only save money on watering your lawn and landscape beds, but they are very easy to forget about.  Figuring out how many minutes for which zone based on what type of plants you are watering is already a little tricky. Add in Mother Nature's haphazard rain schedule and it can ruin all the planning in the world.
Lucky for you the expert irrigation specialists at Salient Landscaping are on duty to help you with your irrigation woes.  Whether it's a startup, an adjustment, a winterization, or a whole new system, let the pros at Salient design the right irrigation system for you.
The only thing worse than a dried up, drought stressed lawn is one that is over-saturated from watering too much.  Our irrigation technicians can usually spot the problem right away and fix it right the first time.
Our new irrigation install teams will work around the landscapers to install an irrigation system that is right for your specific landscape design; working around the plants instead of the plant placement being based on where irrigation pipes are and are not.  We believe that design is beauty; that it should forever take precedence.