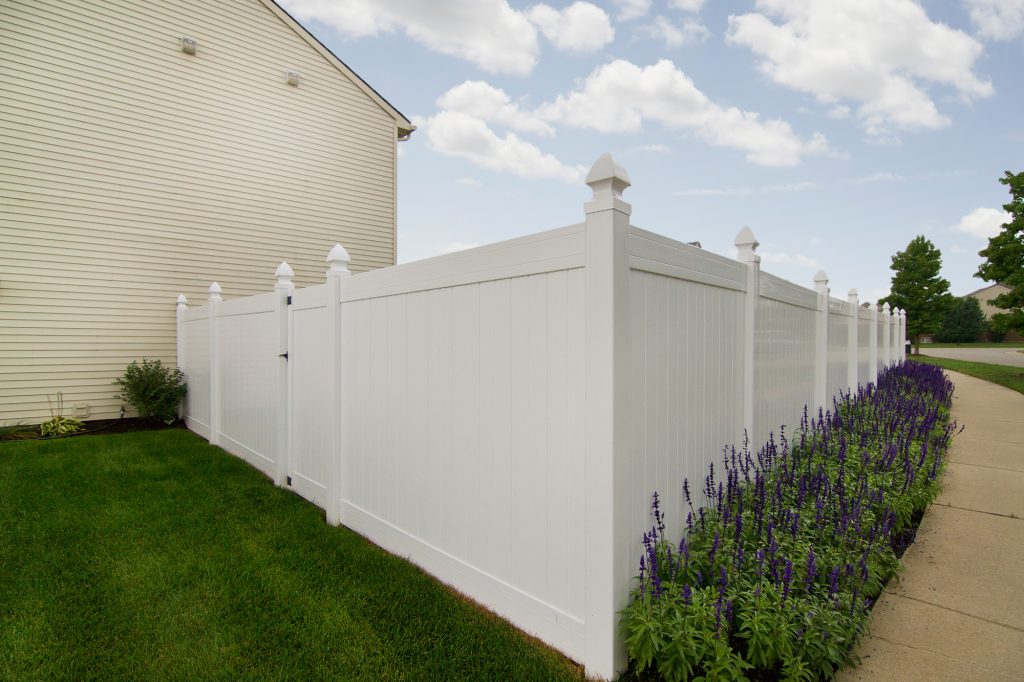 Some of the greatest homes can be ruined by a complete lack of backyard or front yard privacy or containment of pets or animals via a fence of some kind. Salient Landscaping installs fences of all kinds: wood, aluminum, vinyl, wrought iron, steel, chain link, and mason brick walls.
A privacy fence can bring a level of relaxation to your backyard evening activities by helping you and your guests feel like there is nobody else around. They are also a great way to keep pets and kids safe and out of the street where you can keep an eye on them.
A decent fence installation can prevent a prowler strolling through your backyard to see what's in your house, or being able to see the valuables inside your home from the street or sidewalk outside.
Most people have 6' privacy fences installed. For extreme privacy, try an 8', 10', or 12' fence with a lifetime warranty and 130 mph wind certified.