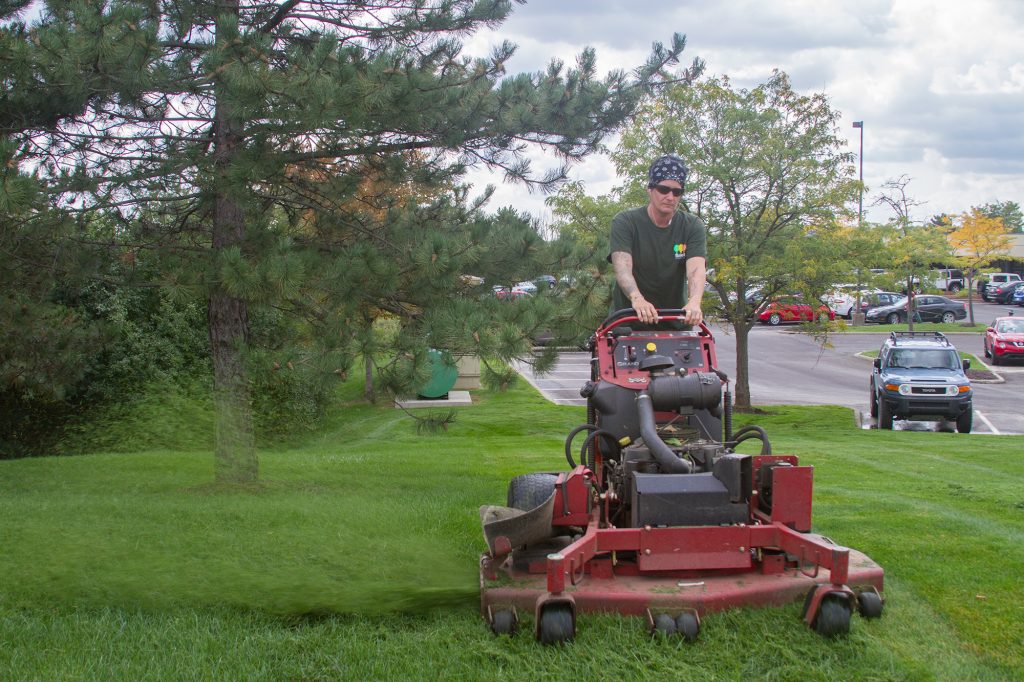 Salient Landscaping knows that correct mowing practices assure strong, healthy, manicured turfgrass. This by-in-large increases the aesthetic beauty and value of your property. A diverse list of clients depend on Salient to maintain the overall appearance of their properties: residential customers, condominium complexes, industrial sites, business parks, apartments, shopping centers, school systems, hotels, municipal properties, athletic fields, and entertainment venues.
Our experts work hard to determine the most efficient and realistic means to meet and exceed your landscape maintenance expectations. We maximize our crew efficiencies by tailoring personnel and equipment that works best for each property we service, guaranteeing the best maintenance practices and quality of service.
Salient provides intensive landscape and lawn services for your specific needs to create and maintain a well-manicured landscape for your property. Have a bad looking lawn? Try pairing our mowing service with a Salient fertilization program, and irrigation maintenance for a few seasons and watch your property transform!