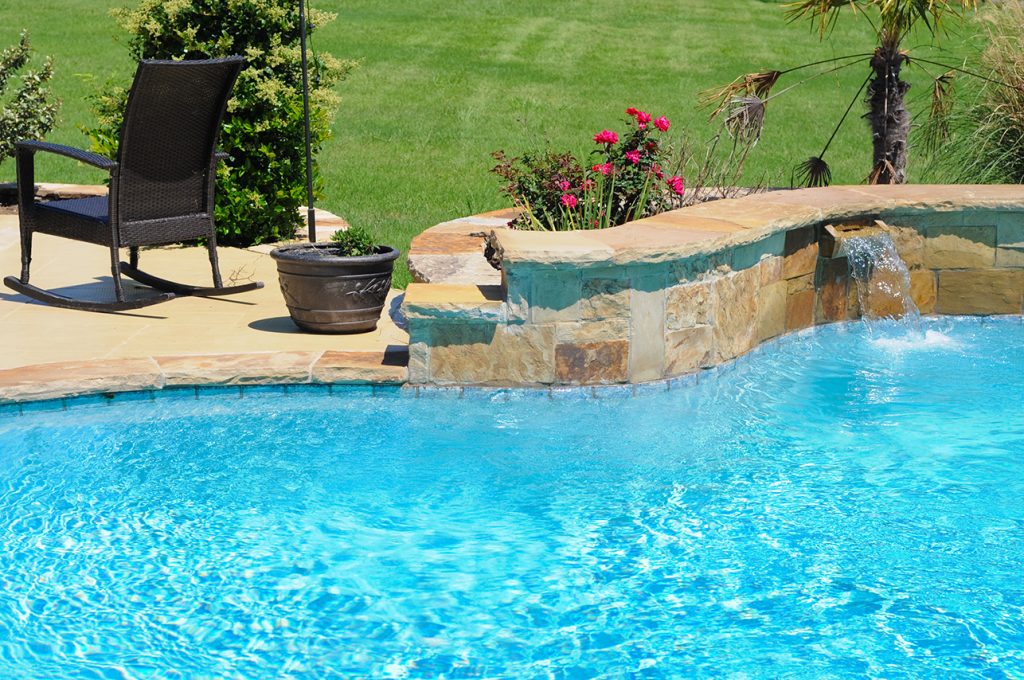 Adding a pool to your landscape is not a cheap endeavor, but the value both financially and from a health perspective is staggering. From a simple rectangular pool with a standard poured concrete deck to a multi-pour pool/hot tub/swim-up bar combo with a brick paver deck and water art, we can make your dreams of a backyard oasis come true!
Our designers work with some of the newest pool technology to give our customers the most beautiful, longest lasting in ground pools money can buy. We can build your water dreamscape in 3D on your property with our design software. With our software, you can see what your property will look like with a new pool, hot tub, or water feature before you break ground.
Whether you want us to pour you a simple slab of concrete for a hot tub, or you want to turn your entire backyard into a summer dream come true, give the experts at Salient Landscaping a chance to blow your mind!